WELCOME
Drilling.Kr  is one of the leading supplier and exporter of drilling and mining machine spare parts in Korea. Drilling.Kr has been prividing drilling machine spare parts and accessories to all over the world. Drilling.Kr provides crawler drill parts, drilling accessories, drill spare parts, drifter parts, DTH Hammer and used machine to foreign customers and repair services of pneumatic and hydraulic drilling machine for our domestic market. Drilling.Kr are always endeavouring for the customers' satisfaction with reasonable prices and high quality products.
Wherever the clients are and whatever the time, Drilling.Kr is here to support you. Drilling.Kr always think about the availability and it is the key to high productivity, keeping to the schedule, satisfying customers and finally earning a profit. To make sure all essential parts and consumables are available to you according to your needs, Drilling.Kr maintains a highly efficient worldwide service. Please do not hesitate to contact Drilling.Kr anytime for more information.
Please do not hesitate to send us your inquiry, we look forward to making your next job a little bit easier....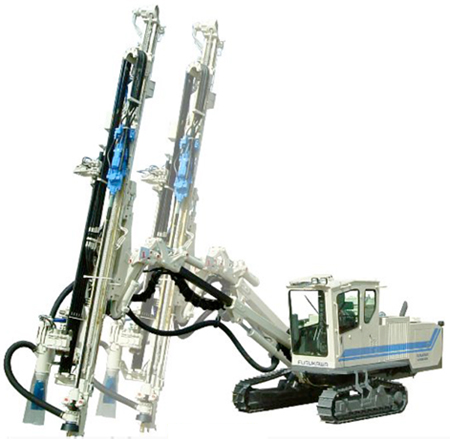 Furukawa HCR1000 Crawler Drill and HD709 Drifter
All manufacturers names, symbols and descriptions are used for reference purpose only and does not imply that any part listed is the product of these manufacturers.